Freestanding & Wall Mount Server Rack – 4Cabling
The store will not work correctly in the case when cookies are disabled.
JavaScript seems to be disabled in your browser. For the best experience on our site, be sure to turn on Javascript in your browser.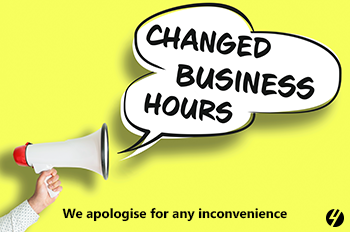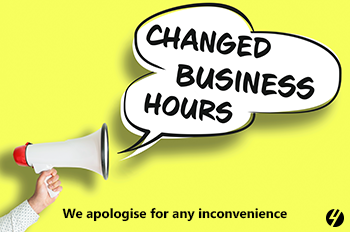 IMPORTANT NOTICE
Like many businesses, we are currently juggling the impacts of COVID on our business and we have had to adjust our trading hours and the services offered in some of our stores.
To find out how your local store has been impacted, please CLICK HERE.
PLEASE NOTE: Our Sydney store is offering Connect & Collect services only at this time.
4Cabling's range of floor standing and wall mount server racks & cabinets offer unprecedented value for money and quality. We stock server racks and server cabinets to suit every installation scenario, whether it is a small freestanding or wall hung server rack to a full-blown state-of-the-art sophisticated server room.
Server racks protect your important and valuable networking and communication equipment in a business setting or offer a safe and neat wall mount solution at your home's networking consolidation point. 4Cabling's server rack & cabinet range will always fit just right, just slide in your 19" rack mountable device and you are good to go.
4Cabling server rack is suited for the following applications: Small, medium, and large server network; Securing secured network equipment such as DVR, Switches, and Routers; Mounting patch panels and switches; Network communication equipment, such as telephone systems, PABX, etc.; and other 19" rack mountable sensitive equipment.
Our server cabinet range is offered as a one-box solution including most of the items you will need or want in a typical installation. Our racks include shelves, fans, quality welded construction, cage nuts, safety glass front doors, and a power rail to get you started. Wall mount cabinets units have a unique Cam lock on the front. Our floor-standing units come with leveling feet, castor wheels, and a removable rear door.
4Cabling stock and sell Wall Mount Server Racks, Half Height Server Racks, and Full Height Server Racks. We have server racks solution from 4RU, 12RU,  22RU, up to 45RU
Browse our extensive products online and if you have any questions, please visit our contact us page, and one of our customer service team will be in touch with you shortly. 
Copyright © 2022 4Cabling Pty Ltd. All rights reserved. = 100) { $('.minicart-items-wrapper').scrollbar(); } }, 200); }); var loop = setInterval(function() { if($('.minicart-wrapper .product-item-details .product.options').length > 0) { $('.minicart-wrapper .product-item-details .product.options').click(function(){ $('.minicart-items-wrapper').addClass('scrollbar-inner'); $('.minicart-items-wrapper').scrollbar(); }) } }, 1000); }); ]]> <![CDATA[ require( [ 'jquery' ], function($) { jQuery(document).ready(function(){ var heightTagTop = 0; var maxHTop = 0; var hTop = 0; if ($('.category-description').find("h2").length) { heightTagTop = $('.category-description').find("h2").outerHeight(true); } if ($('.category-description').find('[data-content-type="html"]')) { $('.category-description').find('[data-content-type="html"]').addClass("des-top"); } else { $('.category-description').find('[data-content-type="text"]').addClass("des-top"); } $('.category-description').find('.des-top').wrap(''); maxHTop = heightTagTop + 40; $('.des-container-top').css({"maxHeight":maxHTop}); hTop = $(".des-top").height(); if(hTop > maxHTop) { $(".read.top-read").css('display','inline-block'); } else { $(".read.top-read").css('display','none'); } window.addEventListener('resize', function(event) { if ($('.category-description').find("h2").length) { heightTagTop = $('.category-description').find("h2").outerHeight(true); } maxHTop = heightTagTop + 40; $('.des-container-top').css({"maxHeight":maxHTop}); hTop = $(".des-top").height(); if(hTop > maxHTop) { $(".read.top-read").css('display','inline-block'); } else { $(".read.top-read").css('display','none'); } }, true); $(".top-read-more").click(function(event){ event.preventDefault(); $('.des-container-top').css({"maxHeight":"unset"}); $(".top-read-more").css('display','none'); $(".top-read-less").css('display','block'); }); $(".top-read-less").click(function(event){ event.preventDefault(); $('.des-container-top').css({"maxHeight":maxHTop}); $(".top-read-less").css('display','none'); $(".top-read-more").css('display','block'); }); // //text // var element = $('.category-description').find('[data-content-type="text"]').children(), // fullDescription = element.text(), // partDescription = fullDescription.substring(0, 250), // html_read_more = " + ' Read more' +", // html_read_less = " + ' Read less' +"; // $window = $(window); // if($window.width() < 356) { // partDescription = fullDescription.substring(0, 60); // } // if($window.width() = 376 && $window.width() = 430 && $window.width() 1){ input_qty.val(oldQty-1).trigger('change'); } }); form.find('.plus').click(function(){ input_qty = $(this).parents('.control').find('#qty'); oldQty = parseInt(input_qty.val()); input_qty.val(oldQty+1).trigger('change'); }); // number = 0; form.find('.bottom').find('#qty').change(function(){ if($(this).val() maxHBot) { $(".bottom-read").css('display','inline-block'); } else { $(".bottom-read").css('display','none'); } $(".bottom-read-more").click(function(event){ event.preventDefault(); $('.des-container-bottom').css({"maxHeight":"unset"}); $(".bottom-read-more").css('display','none'); $(".bottom-read-less").css('display','block'); }); $(".bottom-read-less").click(function(event){ event.preventDefault(); $('.des-container-bottom').css({"maxHeight":maxHBot}); $(".bottom-read-less").css('display','none'); $(".bottom-read-more").css('display','block'); }); // //text // var element1 = $('.category-description-bottom').find('[data-content-type="text"]').children(), // fullDescription1 = element1.text(), // partDescription1 = fullDescription1.substring(0, 250), // html_read_more = '' + ' Read more' +'', // html_read_less = '' + ' Read less' +''; // $window = $(window); // if($window.width() < 356) { // partDescription1 = fullDescription1.substring(0, 60); // } // if($window.width() = 376 && $window.width() = 430 && $window.width() <![CDATA[ require([ 'jquery' ], function ($) { $(document).ready(function() { if($(window).width()
Source