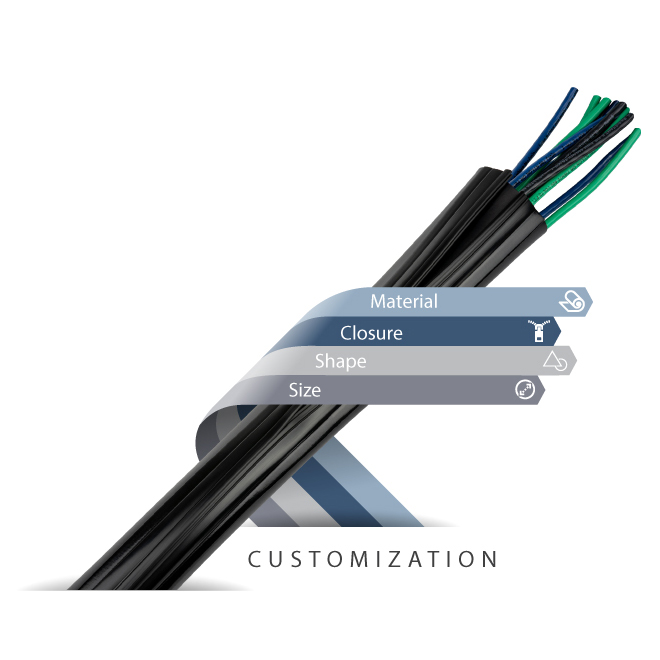 We offer various cable-bundling options – from re-enterable wraparound and pull-through jacketing to snap button and continuous zipper closures. Whether you need a standard product or a custom solution, our in-house engineering team is here to help. Contact us today for free design and application consulting services.
How we build your custom solution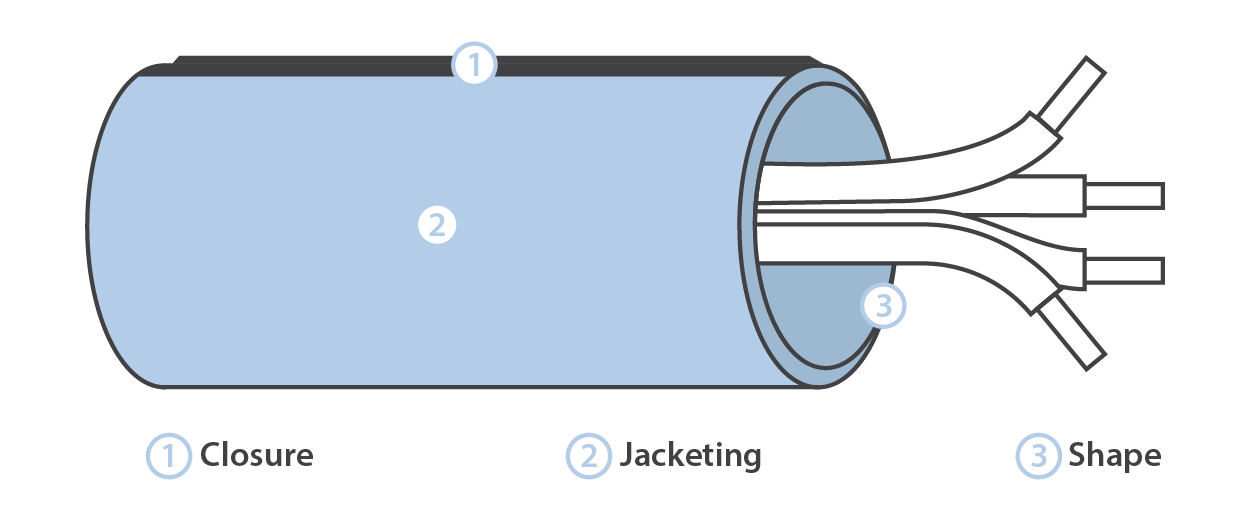 Since 1957, Zippertubing® has been manufacturing custom solutions for a wide range of component challenges. From under the sea to outer space, we have prototyped, built, and shipped custom-engineered solutions for every type of industry and application. We specialize in creating custom products in-house from beginning to end, so you feel confident you will receive the perfect solution for your unique application.
Since we have been solving heat shielding, cable bundling, and EMI shielding challenges for decades, we understand not every application requires the same material, shielding, closure, size, or shape. Our wide range of manufacturing capabilities paired with our industry-leading Engineering team allows us to provide a heat shielding, cable bundling, EMI shielding, or specialized heat shrink solution catered to your needs.
Missile Canard Retention Sleeve
Category: Cable Bundling
Removable canard retention sleeve for a large defense contractor. Bright colored material, with labeling, and easy removal provided a unique solution for weapon system transport and testing operation.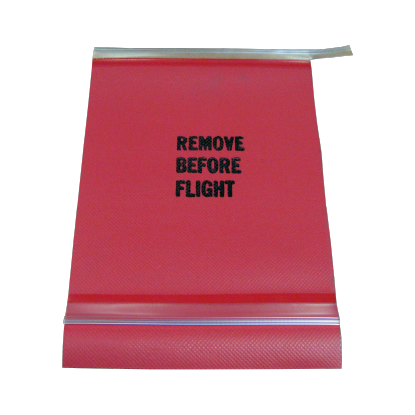 Hook-N-Shield® Breakout Mesh
Category: EMI Shielding
Custom length mesh shielding breakout for a scientific measurement device. This solution provided a faster and easier installation with ground terminals and labeling in addition to excellent shielding.
Generator Harness Thermal Protection Cover
Category: Heat Shielding
Multiple-piece thermal protective solution for an electrical generator wiring harness. Pre-fabricated sewn and snap-closed sections reduced technician installation time dramatically over traditional tape wrapping methods.
EMI Mesh Covers
Category: EMI Shielding
Custom mesh covers for a power generation facility. Large EMI covers met materials compatibility requirements and allowed for fast installation during a short planned maintenance period.
Low Temperature Equipment Cover
Category: Cable Bundling
Custom low temperature equipment cover for a research project at the South Pole. Durable and easy to use zippered jackets protected sensitive equipment for safe and fast deployment in harsh conditions.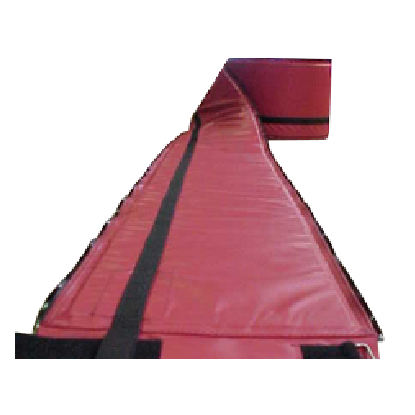 Collapsible Faraday Cage
Category: EMI Shielding
High-performance, collapsible, lightweight Faraday cage for the US Navy. Portable chamber allows for testing of sensitive components in lab settings or in the field.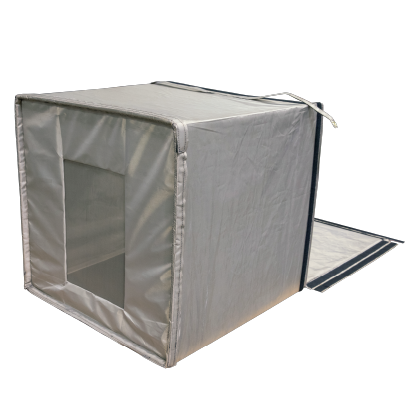 Heat Blanket With Grommets
Category: Heat Shielding
High temperature protective cover for a wiring harness near large vehicle exhaust. Custom shape with attachment points fits and installs seamlessly into the frame near the diesel exhaust pipe.
Zipper-Shield™ With End Details
Category: EMI Shielding
Custom zipper-closed EMI shield for semiconductor testing and fabrication equipment. Ground braid extensions with terminal lugs allow easy and reliable grounding, while attachment tabs ensure proper location.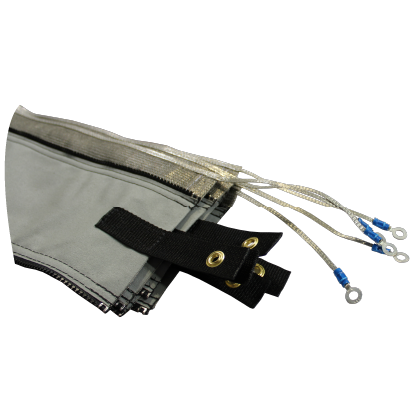 Heat Protective Fire Engine Cover
Category: Heat Shielding
Custom fitted netting with thermal protection for a fire engine. Durable materials with custom attachments to meet all the needs of the fire department.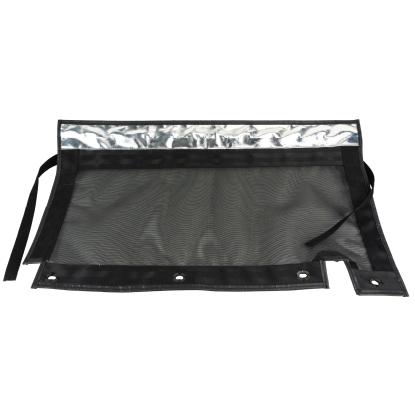 Three-Zipper Cable Sleeve
Category: Cable Bundling
Modular three-zipper cable jacketing for NDT inspection system. Custom sleeving allows for two separate cable bundles to be separated or attached together.
Don't Want to STart From the Ground Up? Customize Any Of Our Standard Products!
Though we offer fully custom-engineered solutions, you dont always have to start from the ground up.
See a product on our website that is close to what you had in mind? Contact us today and our engineers will customize the perfect product to suit your needs.